Smiles Car
3D movies for hospitalized children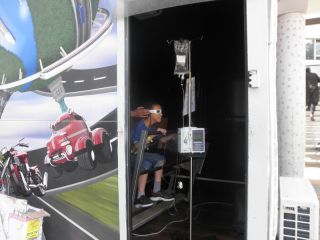 For many children hospitals mean painful medical treatments. Smiles (Refuah L'Choleh) is non-profit organization founded in 2013 by the Heine Family, to improve the hospitalization environment and difficult treatment routines for sick children and their families in Israel.
Smiles Car is a unique mobile and supersensory cinema placed at children's hospitals across the country and includes computerized moveable chairs that are also accessible to children in wheelchairs.
Smiles Car is a pioneering voluntary enterprise, operated by a crew of volunteers, helping children enter the magical worlds of the deep sea, jungles or outer space, and escape for a few moments into a fascinating place that is very different from the exhausting treatments.