Cherkassy, Ukraine
Hot meals for students, seniors, deprived families and refugees from the war zone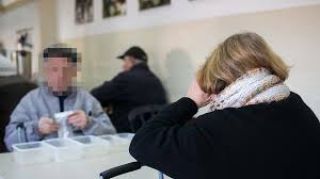 Jews in Ukraine are undergoing an unprecedented process of awakening, with hundreds of Jewish institutions in over 30 cities throughout the country. This is a new generation of Jews born in Ukraine.
The Jewish community in Cherkassy has many needy people, including Holocaust survivors, elderly, young families and the sick, etc. and therefore the food project of the Jewish community is the basis of existence for many people.
This project of providing a hot meal to the needy is one of the core chesed projects of the Jewish community and we call upon you to adopt a child or an elderly person, and give him a hot meal on a daily basis.