Jerusalem Hills Therapeutic Centers
Vacation Groups – Children who Remain 365 Days a Year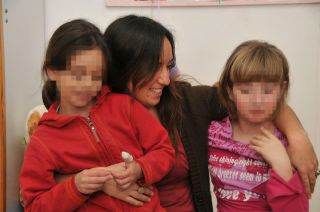 Children who have no family or safe home to return to on holidays and vacations
Jerusalem Hills is the leading therapeutic institution for Israel's "most at risk"
youngsters and provides a wide variety of specialist therapeutic treatments which
are tailored to each child's specific needs.
Among the children in our care there are those whose family situation is too destructive
or threatening to allow them to go home on holidays and vacations.
A child who on the eve of a holiday must remain on campus, because there is no one who can take him in
and offer love and security, is a child whose sadness never leaves his eyes.
For us, it is essential to create, especially for these children, a warm, embracing, positive milieu that
will see them through the hard times, as they watch their peers going home for vacation.