My City Maalot
My City Maalot provides afternoon programs for Bnei Menashe children and youth.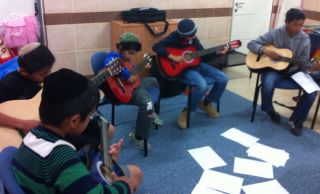 The My City Maalot NGO was founded by residents of Ma'alot in 1998, with the intention of assisting children and youth from families in need and at risk, to overcome adversity and obstacles and grow into confident adults.
My City Maalot provides professional and education assistance in all areas of life and helps the children think about their future, play, dream and grow, and become loyal citizens in their ability to be equal partners in their community and in the Israeli society at large.
My City Maalot runs an afternoon program for Bnei Menashe children, providing them with a hot lunch, help with homework, extracurricular activities, and social programs.