Project in the South
Passover at the Moledet Daycare Center for the Elderly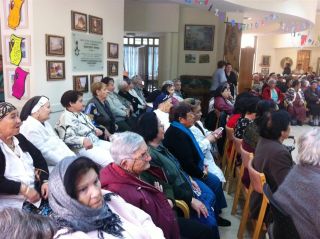 Many elderly people do not celebrate a Passover Seder with their families due to dire financial conditions and loneliness.
The Kollel – Hesder Yeshiva in Kiryat Gat has taken upon itself to hold an early Passover Seder at the Moledet daycare center for the elderly, where they can celebrate the holiday with their friends.
The Yeshiva also provides a food basket, containing festive and nourishing food products, so that each person can conduct a Seder in his or her home.