Project in the South
Adopt a Soldier Project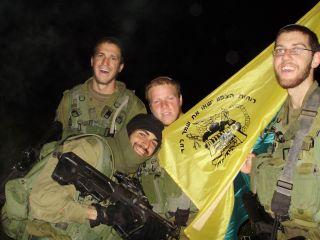 After two years of studying Torah the students at the Kollel – Hesder Yeshiva in Kiryat Gat join the IDF, undertaking their civil and religious responsibility in protecting the State of Israel.
Most students serve in combat units, which present physical and mental challenges, and often cause the soldiers to encounter complex halachic (religious) realities.
In addition to preparing them for their enlistment into the IDF during their Yeshiva studies, we maintain contact with our students throughout their service and are available to answer any religious or military questions that arise, send them parcels with letters and study material and visit them periodically on their bases.