The Gush Katif Committee
Mishloach Manot for Gush Katif IDF Soldiers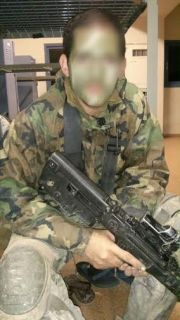 Possibly one of the greatest ironies of Operation Protective Edge was that of Gush Katif expellees, enlisted soldiers in the IDF, fighting amidst the rubble of their old home towns.
Following the expulsion, many of our youth didn't immediately wish to enlist to the organization that had actively dragged them from their homes and destroyed them. However, with the passing of time, these Gush Katifnics raised on Zionist ideals wished to defend their nation. Many of those that had delayed their enlistment now joined the IDF. Operation Protective Edge found many of our young adults in uniform.
This Purim we at Friends of Gush Katif want to show our appreciation to our brave boys and girls serving in the IDF and in National Service.
Partner with us!