Boogie
Boogie: Seeking international Jewish connections to spread Jewish interaction through music and dance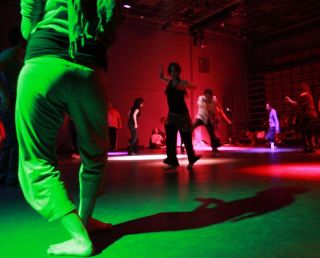 Boogie was founded in 1997 by Avi Edri, with the intention of creating events of music and movement that bring together dancers and musicians interested in alternative activities with the general public.
Many top musicians and singers, together with another 350 people, from different cultural and social backgrounds and of all ages, participate in Boogie events all over Israel, with an emphasis on Jewish tradition.
Boogie seeks partners in North America to create a "sandbox," where American Jews will be given musical and movement stimuli to encourage them to create their own dance. If you are a Jewish community center, federation, synagogue, camp, or any other Jewish agency, you can help spread this unique activity throughout North America.