The Jaffa institute
Educational Center for Disadvantaged Children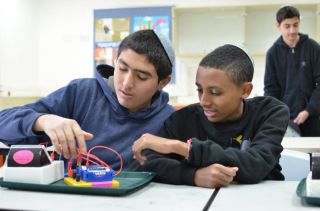 Founded in 1982 by Dr. David Portowicz and Zonik Shaham z'l, the Jaffa Institute serves severely disadvantaged children and their families in a wide variety of holistic programs, aimed at boosting their chance at success and helping them become productive citizens of the State of Israel.
In 1986 the Jaffa Institute established the Bet Shemesh Educational Center, a home for 220 young boys who, due to many risks at home, were moved to a residential school. With love, support and personalized programs, over 80% matriculate, are accepted into the Israeli army, and go on to higher learning. Tuition and board cost $5,000 per year, after State scholarships and minimal payments by the parents.
Please help us provide a full or partial scholarship for 50 boys this year.