The Jaffa Institute
Neve Ofer Intervention House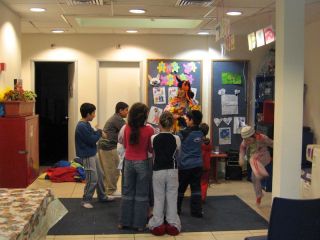 Founded in 1982 by Dr. David Portowicz and Zonik Shaham z'l, the Jaffa Institute serves severely disadvantaged children and their families in a wide variety of holistic programs, aimed at boosting their chance at success and helping them become productive citizens of the State of Israel.
In dire cases, the courts may remove a child from his home, based on recommendations of the welfare authorities, when there is evidence of crime, drug abuse, violence or a dysfunctional environment. Up to 12 young children live in the Neve Ofer House in south Tel Aviv, for extended periods of time, where the primary staff, a married couple and their children, creates a warm and loving home setting.
Please help support one child at a cost of $20,000 per year, including intense social work and counseling, or $1,700 per month.